Musicat: A Computer Model of Musical Listening and Analogy-Making
Eric P. Nichols
December 2012
Ph.D. Committee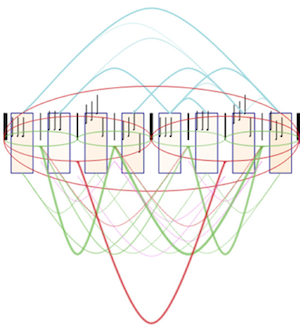 Dr. Douglas R. Hofstadter (principal adviser)
Dr. Eric Isaacson
Dr. Donald Byrd
Dr. Michael Gasser
PDF files of dissertation
Downlad the
entire dissertation PDF
(24MB) or view individual chapters:
Supplemental Materials
Testing Data
Code
C# code developed on Windows with Visual Studio 2010 [
zip file
]. May also require the
Fughetta font
to be installed. N.B. this version is called "RhythmCat" because I never got around to changing the name in Visual Studio -- but this is indeed Musicat. There's no good documentation though; good luck!
Videos
Coming eventually...